It was so fun to check out the The Brit Awards' red carpet, seeing faces that we don't usually see here in the US. It was awesome because it is not as formal as other award shows, and personal styles definitely shined through! It's so cold and windy here in New York recently. I can't imagine how freezing those poor girls were in their little dresses over the pond in the UK!

My Favorite Red Carpet Looks
1. One Direction.
Seriously, God bless their stylist. They look absolutely perfect and coordinated, but not to the extreme. Each boy had his own personal twists to the overall black-suit theme. Niall wore sneakers, Louis and Harry wore patterned shirts, Liam had a brooch (which I'm a little confused about), and Zayn had an itty bitty Peter Pan collar accented by a ribbon-like bow tie. In case you can't tell, I'm totally swooning right now.
2. Perrie Edwards in
Natalia Kaut Alisija
Perrie stood out from the rest of her girl band... and the rest of the ladies at the awards with her hipster-Brit look. The dress was so young and fun, and the giant flower crown atop her lavender hair was the perfect addition. (PS it was really hard for me to add her to this list because I am super envious that she is Zayn Malik's girlfriend but she looked TOO DARN CUTE)
3. Ashley Roberts
I actually almost bought a dress like this the other day! The totally sheer skirt was a risk but with her messy top-knot and big bracelet, everything stayed fun and classy. Now I'm regretting not buying that dress.
4. Rebecca Ferguson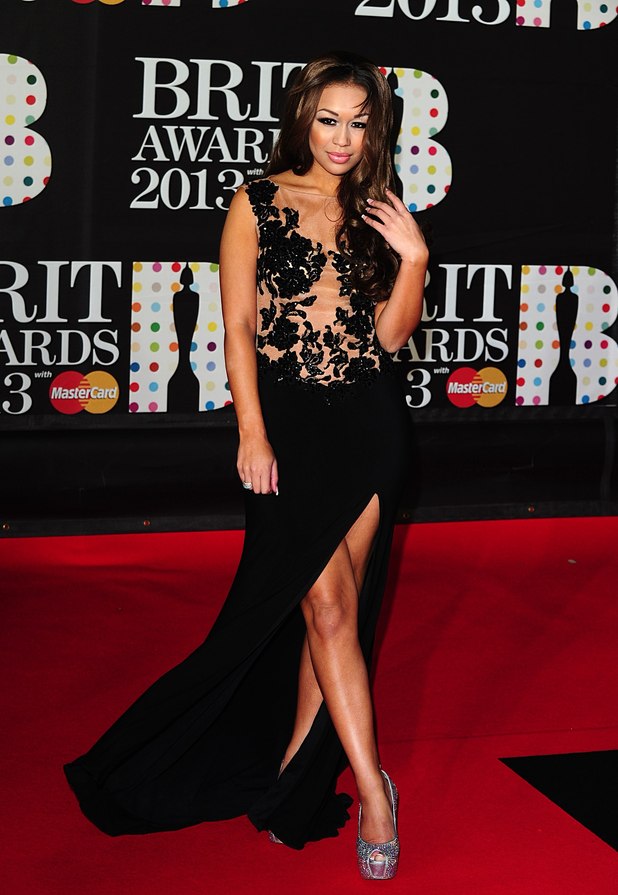 I am always a sucker for all things lacy and sheer. Plus, the super high slit is to die for. BUT WHY DID SHE HAVE TO WEAR THOSE SHOES? Oh, Rebecca.

5. Ed Sheeran
Talk about TEDDY BEAR. It's rare that we see Ed all dressed up. I got so excited when I saw him wearing not just a suit, but a shiny blue suit. Paired with Nike Dunks, it was the perfect formal but still laid back look for Ed.

6. Preeya Kalidis
Preeya looked so bad ass in that risque leather dress. The thick, Rapunzel braid was an unexpected hairdo to go with that dress, but you know what? I think it worked! Also, can I get a braid that long, please?